ABOUT US
Imagine Dat Entertainment Agents - IDEAs - for short is an entertainment & production agency based in Kingston, Jamaica. We welcome clients to studio facilities that produces high quality audio recording for any size project; we are Booking Agents for some of Jamaica's top Entertainers; we provide Event Planning & Event Management, Public Relations and Concierge services.
Imagine Dat Entertainment Agents was founded in 2008 out of the mutual collaboration of individuals who wanted to create an entity that could satisfy the business needs of a wide range of clientele. Collectively, the Company has at its helm the experience of professionals involved in all aspects of the entertainment industry for the better part of 15 years and counting. Their experiences are wide reaching into areas such as: Audio production (recording and engineering), songwriting, video production, event planning, artiste management, stage management, booking agents, road & tour management, visa processing and production support.
Imagine Dat Entertainment aims to create a bridge between the players of the entertainment & creative industries with various audiences to optimize the full potential of all partners with utmost professionalism and quality of service.
IMAGINE DAT ENTERTAINMENT AGENTS SERVICES:
Production & Audio Studio
Talent Bookings
Event Planning & Management
Public Relations & Social Media Management
Concierge & Entertainment Consultancy
PRODUCTION & AUDIO STUDIO
Imagine Dat Entertainment Agents (IDEAs) has modern facilities to produce high quality audio and visual projects of any size. We plan and execute corporate Ad campaigns from idea to finished product including recording of voice overs, producing original, exclusive or non-exclusive tracks, sourcing talent, writing script and editing.
We have 2 studios at Suite 16, 8 Lady Musgrave Road. The Audio studio is available for projects of all sizes including Album production, corporate advertisements, music videos and photography. The second open studio is multipurpose and is used for presentations, small classes, rehearsals, meetings, photography and video recording with the added ability of editing and sending live streams to the internet.
Some of our recent productions include:
Broadbent Jamaica advertising campaign (Radio, Press & Television)
Imperial Optical advertising campaign (Radio, Press & Television)
SDC 20/20 Community Cricket Competition (Radio)
Rumbar KeepUp Competition Advertisement (Radio)
Smirnoff 's Fashion Night Out Specials (Radio, 2010)
Studio rates are hourly and affordable. Studios are air conditioned and quite comfortable. Contact us to book your studio time at anytime.
TALENT BOOKINGS
Imagine Dat Entertainment Agents is proud to be working with some of Jamaica's top Artistes, Musicians, Comedians, Emcees/Hosts and Actors who are highly skilled professionals, hard working and consistently represent well on and off the stage. The IDEAS Talent Roster has represented at a wide range of Events and is available to host and emcee, entertain your guests at private functions, corporate events, school events, parties, concerts, festivals, tours, product and/or event launches and endorsements, staff meetings, motivational speaking. So if you have an event, you call us, we provide all your entertainment needs.
Click here for IDEAS Talent Roster and book them today!
EVENT PLANNING & MANAGEMENT
IDEAs work with the client to plan, coordinate and manage the logistics for events including:-
Venue scouting,
Sourcing sound, stage, lights, PA, security, barriers,
Venue preparation
Personnel to manage events.
Marketing & promotions
We have worked on various events over the years including:
Reggae Month: produced by the Jamaica Reggae Industry Association (JaRIA). Specific activities include Reggae Month Symposium, Reggae Wednesdays, JaRIA Honor Awards & Knutsford Live (held in 2009)
ITI Jamaica Centre's production of the Actor Boy Awards: Awards show for the Theatre sector held annually
Digicel Rising Stars Audition logistics team (2006 - 2010)
Wildfire Entertainment (Guyana) Talent buyer
Main Event Entertainment (Jamaica) Talent buyer
PUBLIC RELATIONS & SOCIAL MEDIA MANAGEMENT
Imagine Dat Entertainment Agents (IDEAs) works with its partners and has connections in media locally and internationally to promote and give visibility to its clients. Some of our PR Clients have included:
Earthbound Jamaica DVD Launch
Sheba
Sanjay
Online Social Media clients include:
Scultpa Inc Jamaica
Imperial Optical Jamaica
Broadbent Vision Care Centres
Johnny Live
Nelson Hayles
ITI Jamaica Centre
CONCIERGE & ENTERTAINMENT CONSULTANCY
We take the hassle of processes and filing documents with various agencies off our clients so they can concentrate on what they do best. Our service includes but not limited to:
Visa filings with Embassies & consulates
Work Permit Filings
Setting visa appointments
Filling out visas forms
We handle the processing of visas for Jamaican passport holders to countries such as USA, Canada, United Kingdom (UK), Europe, French Caribbean, Central & South American countries.
Theatre Tickets
Event Tickets
Vacation planning and arrangement
THE PARTNERS
L. Nicole Brown
nicole@ideasjamaica.com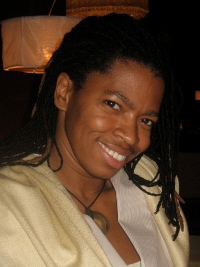 Having worked with one of Jamaica's top booking agencies, Nicole has amassed a wealth of knowledge representing some of Jamaica's top artistes and musicians on the local and international market for the past 9 years. Nicole attained a Business Degree in the field of Finance from the University of Technology, Jamaica and has practiced in the areas of Accounts, Merchant Banking and Treasury Management before embarking on a career in the Music Business.
To date, she has booked and toured with some of Jamaica's top artistes and international acts such as Tarrus Riley, Alaine, Sean Paul, Wayne Wonder, T.O.K, Luciano, Pressure Buss Pipe, Ernie Smith, Boris Gardiner, Lloyd Lovindeer, Pluto Shervington, Barrington Levy, Ken Boothe, Baby Cham to name only a few. More recently, Nicole has been working with Alborosie, Konshens, Dr. Kathy Brown, Dwight Richards, Della Manley, Busy Signal, Richie Spice, Duane Stephenson, marie-clare, among others.
She's also involved in Theatre Arts and has acted on and off the stage over the years. The staging of the annual Actor Boy Awards – Jamaican Theatre's 'Tony Awards' for the past 5 years, evidences her skill as an event producer and planner and this event getting the highest publicity it has in its 20 years of being staged. Nicole has also worked on festivals in the Caribbean such as Reggae on the Hill in Barbados and Inferno concerts in Guyana.
Dean Mundy
dean@ideasjamaica.com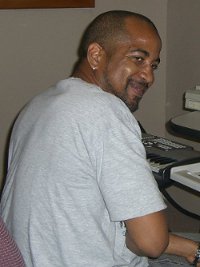 Dean Mundy has been professional in the music industry since age 15 who has a long list of credits as an engineer (both studio and live), producer, songwriter, tour and road manager.
Dean comes to Imagine Dat Entertainment with extensive experience and contacts in the entertainment and music production fields. He has worked with some of the biggest names and on some of the biggest recordings in popular music, both locally and overseas, including Buju Banton, Beenie Man, Jermaine Dupri and the Wu-Tang Clan among others. His initial "baptism of fire" in the business came through the multi-artist collaboration, "Anything for You" featuring Canadian-born Snow alongside Beenie Man, Buju and Louie Culture and Kulcha Knox among others.
Cognizant of the fact that there are new dynamics and technologies happening daily in the entertainment business, Dean now looks to teaching his skills to a younger generation of engineers and producers, guiding careers of young talent and learning from them in turn.
TESTIMONIALS